You are looking for hostesses for your event in Berlin?
Ask us!
Berlin is considered the German center of events and trade fairs – countless leading trade fairs such as the IGA, the IFA or the ITB and other important events from a wide range of industries. Trade fairs promotions and other events will take place in the German capital. The hostess agency Berlin, FAIREVER GmbH, is also to be found in the metropolis city Berlin!Your professional contact of choice for host and hostesses in Berlin is the hostess agency FAIREVER. We provide professional trained competent and experienced hosts and hostesses for a wide range of events!
Trade Fair Hostesses in Berlin
VIP Hostesses in Berlin
Congress Hostesses in Berlin
Model Hostesses in Berlin
Promoters in Berlin
Team Leaders in Berlin
With this extensive range of services, various areas of application such as trade fairs and promotions in Berlin can be covered without any problems.

Upcoming trade fair events in Berlin:
No hay eventos programados.
The repertoire of the hostesses of FAIREVER
The hostesses of the Berlin FAIREVER GmbH are distinguished and stand apart from other hostess agencies. With our team of experts our wealth of know-how and competent personnel we can provide a complete overview and holistic package to meet your specific requirements for your successful event.Both our trade fair hostesses Berlin as well as our promoters and models are all well trained and developed in a wide range of skills and competencies, making them diverse and flexibly placed for any event. Our trade fair hostesses Berlin have a pleasant disposition, are confident, competent and friendly. They are customer focused, communicative and professionally convincing in their approach, all of this is underpinned with their know-how and proven experience not forgetting their positive charisma!Our professional team of team leaders provide excellent organizational capability and structure to any event taking responsibility for the team of hosts and hostesses, act as point of contact for you and our team on the ground at your event. They are energetic, committed and ensure your requirements are effectively implemented and successfully delivered.Our hostesses Berlin have great social and communication skills that enable them to confidently represent and promote your company. In addition, our congress hostesses are adept in interfacing and interacting with stand visitors and guests. They can also take on the role of event hostess at your congress, in this role they welcome guests on your behalf, making them feel at ease and they too manage all administrative necessary activities.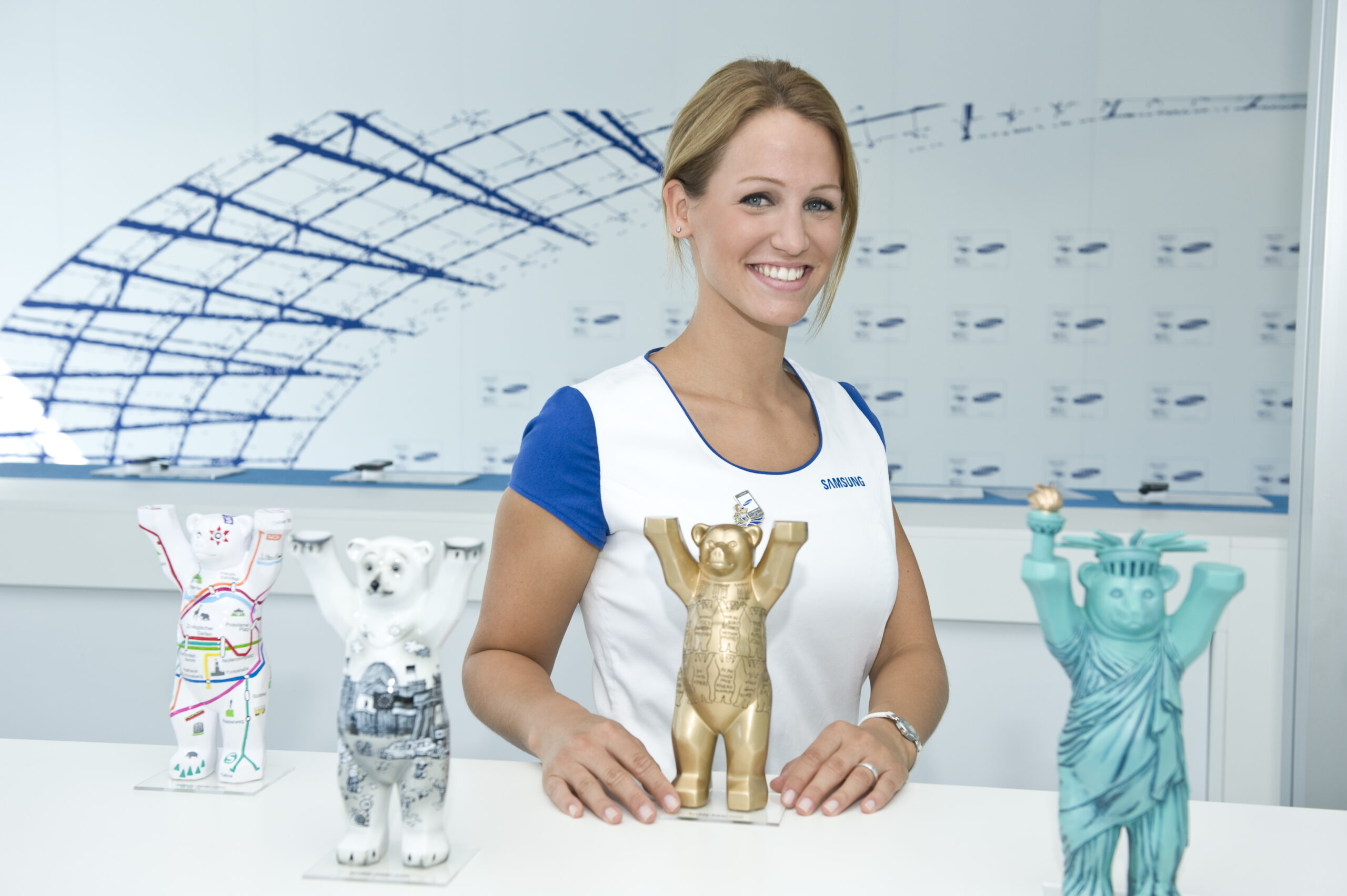 Briefings and familiarization for a perfect representation and presence
Our team of hosts, hostesses and team leaders are all well trained and developed on an on-going basis, they receive concise and detailed briefings in advance of any event. They obtain from our team and project managers a clear understanding of your company, your event objectives, products and services, to confidently and professionally represent and promote your company at any event. Event personnel have a high level of integrity, remain professional regardless of situation and always have the interest of the customer and delivering a successful event at heart.

Inquire now
FAIREVER GmbH offers the following scope of services
The Berlin hostess agency FAIREVER GmbH is the international event agency for a wide range of events and needs: Here you will find a competent contact person for your event, supported by a professional team with a wealth of proven capability and knowledge. In Germany you will find us present and represented in Cologne, Munich, Hannover, Hamburg and other key cities. In addition to Germany, our hostesses are also active in Spain and have an international experience that ensures a confident appearance regardless of event delivery. Below you will find an overview of locations where we operate in Europe:
Mallorca
Berlin
Barcelona
Madrid
Milan
At FAIREVER GmbH, customers always receive a holistic concept that ensures the smooth running of the event: Our intensive planning, careful organization and the correct implementation of your plans are essential to make your event a success. At FAIREVER we can also provide you with event clothing, designed by our team of professional clothing designers proving specific corporate design to meet your requirements. Our event clothing create the perfect professional stand image. We offer the opportunity to rent or purchase event clothing directly.

Inquire now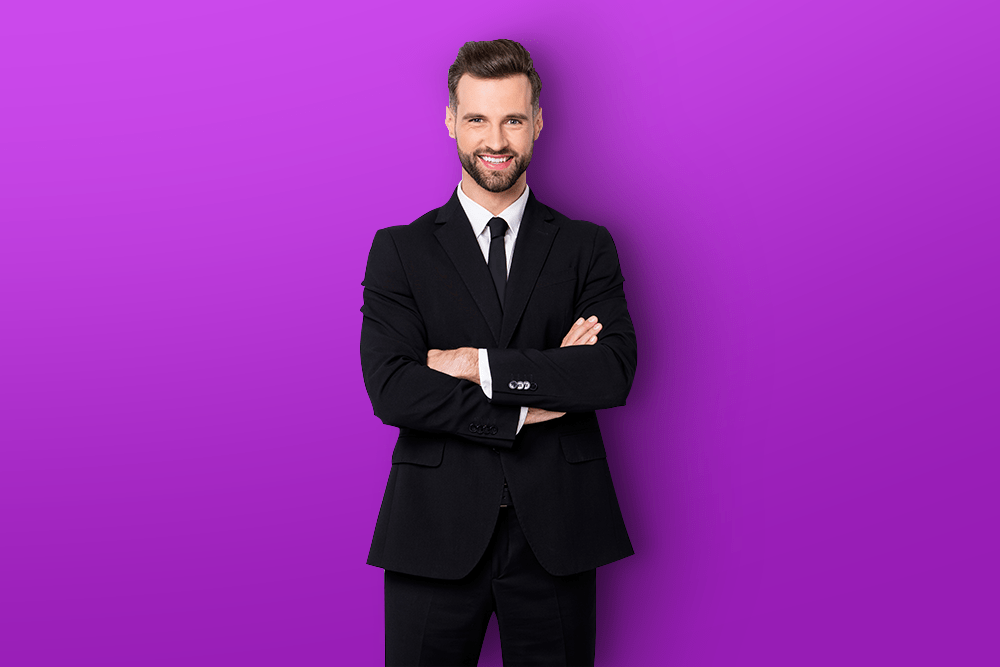 Disponibilidad 24/7
Hacemos que todo sea posible. Incluso en momentos imposibles.

consulta individual
Todo de una sola fuente. Todo siempre como lo quieres.

servicio sostenible
Pensamos de antemano en lo que viene después: y planificamos de forma sostenible.

Disponibilidad 24/7
Hacemos que todo sea posible. Incluso en momentos imposibles.

consulta individual
Todo de una sola fuente. Todo siempre como lo quieres.

servicio sostenible
Pensamos de antemano en lo que viene después: y planificamos de forma sostenible.














Our standard for event conception, coordination and innovative solutions is that: everything is possible. Always.
FAIREVER curates holistic, tailored events. In addition to FAIRPEOPLE we operate five further areas and can therefore ensure that your visions can be implemented extremely quickly, cost-efficiently and under the best conditions.

Would you like to work as a host/hostess?
Then apply for one of our open positions now! We look forward to hearing from you.

jobs available