You are looking for hostesses for your event in Barcelona?
Ask us!
The Spanish city of Barcelona is located directly on the Mediterranean Sea and is one of the most popular travel destinations for Europeans due to this favorable location. However, the Spanish metropolis has much more to offer than just a beautiful beach: numerous trade fairs and events will also take place here, where companies from very different sectors can present their products and services: Among others, the Mobile World Congress, the E-Show Barcelona, the Healthio as well as the Bizbarcelona will take place here.
With the promotion agency FAIREVER, you have the opportunity to present your own company to a broad, and international audience in Barcelona with the support of the right hostesses Barcelona!
Upcoming trade fair events in Barcelona:
27. February 2023

-

2. March 2023
Skills and competences of the hostesses Barcelona for your event
Areas of expertise of the hosts and hostesses in Barcelona
The hostesses of the hostess agency Barcelona FAIREVER GmbH offer and provide excellent services and capability to support and represent you at your various events and functions. See below:
Congresses
Conferences
Evening events
Merchandising
With our extensive repertoire, and range of services, we are able to support and provide you with the right personnel for almost any occasion!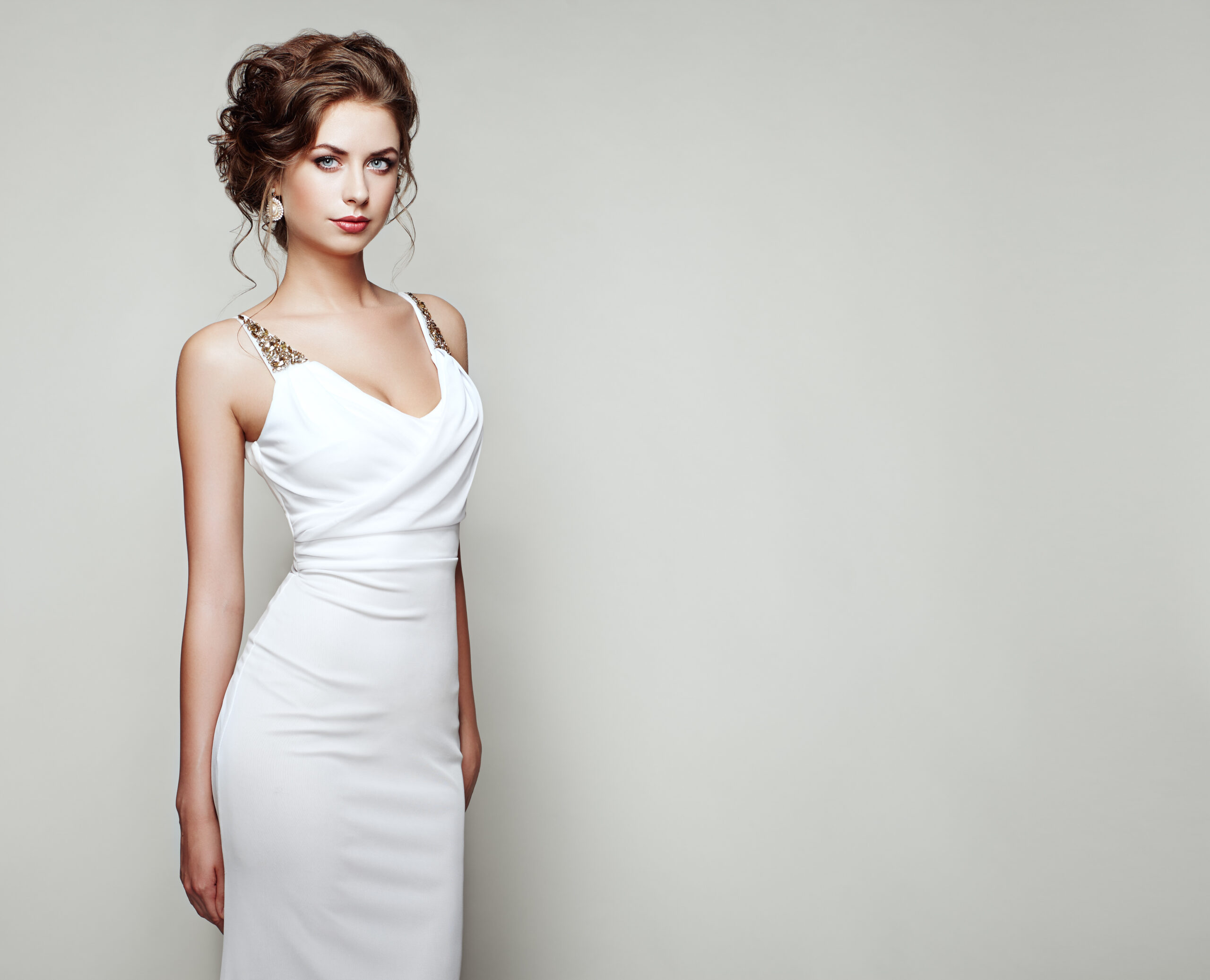 Talents and characteristics of the hostesses in Barcelona
Our hostesses are experienced, competent, talented and have a range of special skills, which your company can benefit from across a number of events. Our staff portfolio includes
Trade Fair Hostesses
VIP Hostesses
Congress Hostesses
Model Hostesses
Promotion Hostesses
Team Leaders
The trade fair hostesses Barcelona are responsible for meeting and greeting potential customers and participants at your stand in a professional, competent and friendly manner.
Our trade fair hostesses have proven capability in Barcelona and fulfil these tasks with flying colours! With our congress hostesses you can hire a very capable helping hand for your congress or conference in Barcelona our hostesses can effectively take on the role of event host, welcoming guests and organize the event to ensure it runs smoothly and successfully.
With the model hostesses you guarantee the perfect visual impact at all events. These hostesses not only possess good looks, but are also friendly, professional and sympathetic in their approach. The promotion hostesses of the promotion agency FAIREVER present and promote your product, company and services to the audience in Barcelona, they are always motivated, customer focused and committed! The VIP hostesses ensure a particularly professional presentation of your company.
Our VIP hostesses have many years of experience and hold a special talent enabling them to effective interface and interact with your event guests and customers. In addition, each team includes a competent team leader, they are on the ground to coordinate, organize and manage the team of hosts and hostesses, ensuring a smooth delivery and team motivation throughout the event. They too are responsible for overviewing and maintaining the team's performance during the event especially during a big rush to the stand.

Inquire now
Services of the Barcelona FAIREVER hostess agency
Event and Function Presence – Conception
With us at FAIREVER GmbH, your presence and visibility at events and functions is guaranteed to be a success: we accompany you from the idea to the creation of concept through to the successful implementation and delivery! In doing so, we ensure that you receive only the best personnel who are perfectly tailored to meet yours and your company's requirements. With our holistic approach, you ensure that your company maintains a consistent sustainable positive image!
Inquire now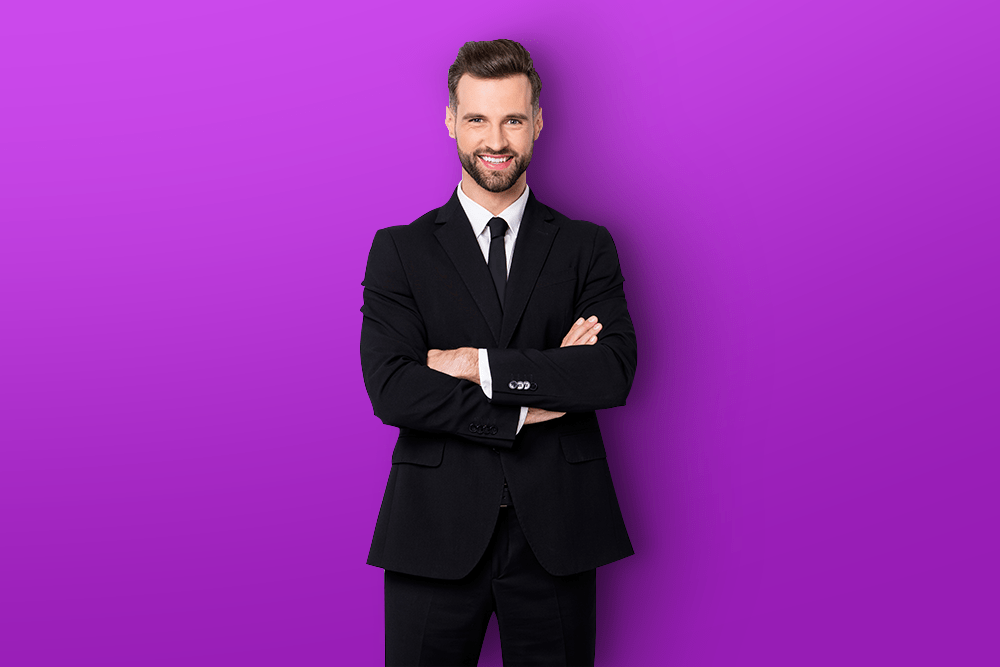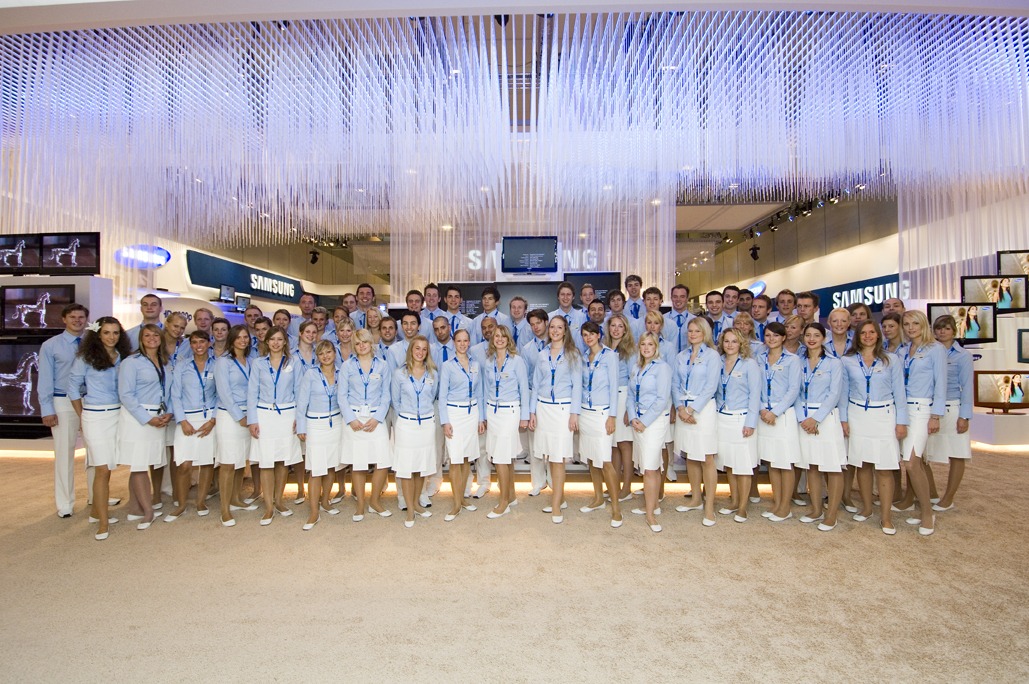 Corporate fashion from fashion designers
With the corporate fashion capability of our fashion designers, we provide the desired suitable corporate identity outfits for your stand personnel. We design an event clothing concept, provide you with the clothing, which can be hired or purchased direct. Whether sportswear, trade fair outfits, promotional outfits or staff outfits – our clothing is functional, comfortable to wear and has both a beautiful and qualitative look! With FAIREVER's corporate fashion, you ensure a uniformed company identity, creating a professional impact.
INQUIRE NOW

24/7 availability
We make everything possible.
Even at impossible times.

individual requests
Everything from a single source.
Everything always the way you want it.

sustainable service
We think beforehand about what comes after:
And plan sustainably.

24/7 availability
We make everything possible.
Even at impossible times.

individual requests
Everything from a single source. Everything always the way you want it.

sustainable service
We think beforehand about what comes after: And plan sustainably.














Our standard for event conception, coordination and innovative solutions is that: everything is possible. Always.
FAIREVER curates holistic, tailored events. In addition to FAIRPEOPLE we operate five further areas and can therefore ensure that your visions can be implemented extremely quickly, cost-efficiently and under the best conditions.

Would you like to work as a host/hostess?
Then apply for one of our open positions now! We look forward to hearing from you.

jobs available