You are looking for hostesses for your event in Cologne?
Ask us!
With Koelnmesse, Cologne as a trade fair location represents a central component of the economy in North Rhine-Westphalia: A wide variety of industries and sectors are brought together at the city's exhibition center. The world's sixth-largest exhibition center will once again host events such as the Gamescom consumer electronics trade fair, Art Cologne, which focuses on modern art, and Anuga – one of the most important trade fairs for the food and nutrition industry. The imm cologne and Intermot will also be held in the city on the Rhine.With an appearance at a trade fair in the metropolis, this enables companies to present their services and products to a broad and often international audience. With the Cologne hostesses of the promotion agency FAIREVER GmbH, on-board, we are able to provide a professional positive representation and appearance making any event and trade fair a success!

Upcoming Trade Fair Events in Cologne:
There are no upcoming events.
Competent hostesses from the hostess agency Cologne FAIREVER GmbH
Thanks to their range pf extensive talents, capability and skills, our hostesses and promoters Cologne are the perfect personnel to present and represent your company at any professional event.

Services and areas of application of the Cologne hostesses
Our hostesses are experienced in providing a wide and diverse range of skills and capability across a wide variety of events, trade fairs and promotions. Our personnel offering includes:
Trade Fair Hostesses
Congress Hostesses
VIP Hostesses
Model Hostesses
Promoters
Team Leaders.
The trade fair hostesses Cologne with their professionalism, capability, commitment and friendly, open approach, are a winning combination and make any event a success.Our congress hostesses, with their wealth of experience and fantastic organization skills, are able to take on these activities providing one less worry for you and your team at your selected event.The Cologne hostesses can take on the role of host, meeting and greeting your stand visitors and guests and with their professionalism ensure each event runs effectively and smoothly. Our models add that extra special touch at your stand, with their good looks positive charisma and open and friendly approach, ensure all stand visitors and stand guest feel comfortable throughout their visit. The expert promoters from our company present your company, your product and services in the best light.Our VIP hostesses, not only have extensive experience and knowledge, but also possess a special talent for dealing with potential customers. With our Cologne team leaders, you are hiring hosts and hostesses who have strong organizational skills.The team leaders ensure that the hostesses and hosts at your event are always in the right place at the right time! They also act as point of contact for you and our teams throughout your event. Our hostesses are always motivated, aim to please and do this with a smiling on their faces, and maintain their professionalism regardless of the situation.

Inquire now
How our hostesses are prepared for their assignment in Cologne
FAIREVER pays particular attention to the preparation of our team of hosts and hostesses in Cologne. Detailed and intensive preparation are a MUST, this is always done in advance of any event, by our team of experts and project managers in Cologne. Your individual company requirements and objectives for your presentation at any event are transferred to our team making their presence authentic and promotion activities at your stand a success.

Inquire now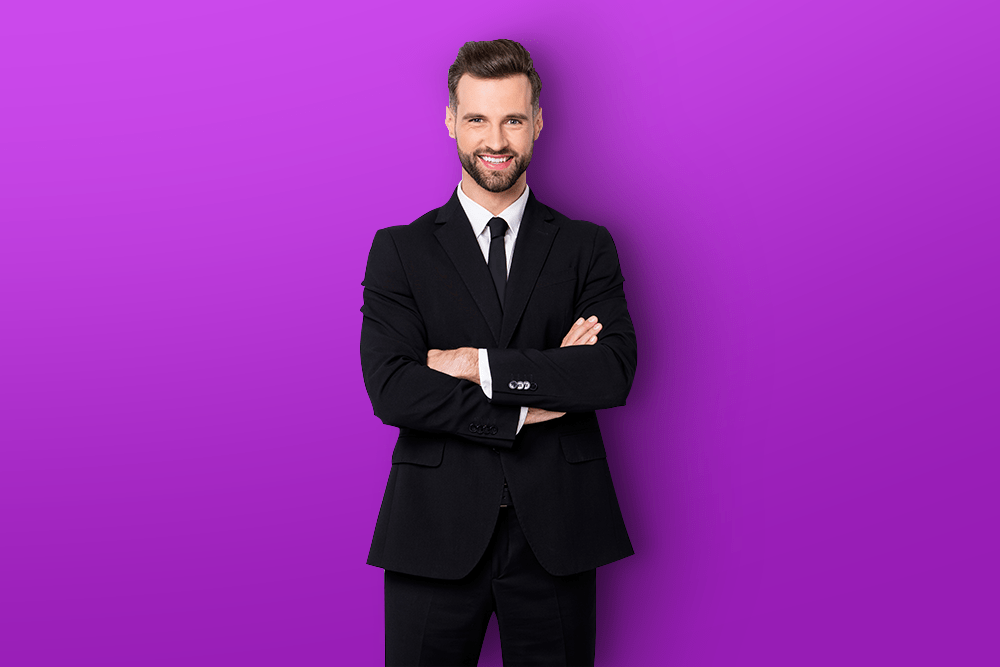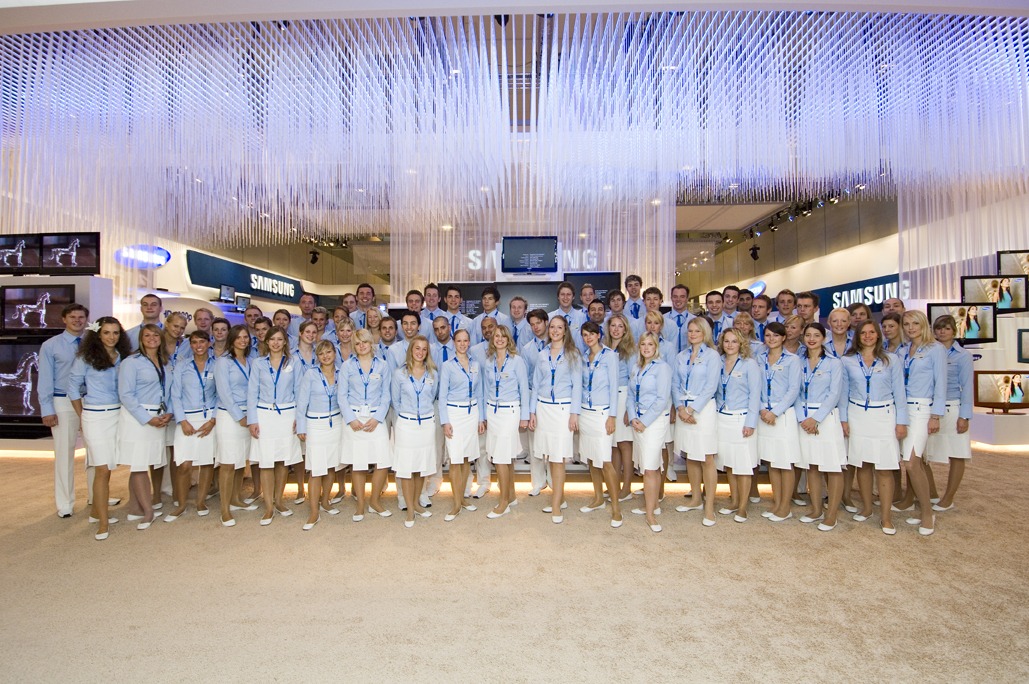 Corporate fashion from FAIREVER hostess agency Cologne
At FAIREVER we can also offer you the perfect event outfit for your perfect professional stand personnel. With our team of professional clothing designers, we can ensure that we capture your corporate image and colors in your design, creating the perfect stand image. Our event clothing can be either purchased directly or rented. Our team of clothing expert designers can provide clothing for the following events:
Trade Fair Outfits
Promotion Outfits
Employee Outfits
Sportswear
The clothing is durable, comfortable to wear, functional of very good quality. With our professional team of hosts and hostesses, coupled with our corporate clothing offer, we are providing you with a complete holistic package for your event.If you want to book a trade fair hostess, model or staff for promotion, simply contact us and we will create and present you with a non-binding offer.

INQUIRE NOW

24/7 availability
We make everything possible.
Even at impossible times.

individual request
Everything from one source.Everything always the way you want it.


sustainable service
We think about beforehandwhat comes after: and plan sustainably.















Our standard for event conception, coordination and innovative solutions is that: everything is possible. Always.
FAIREVER curates holistic, tailored events. In addition to FAIRPEOPLE we operate five further areas and can therefore ensure that your visions can be implemented extremely quickly, cost-efficiently and under the best conditions.

Would you like to work as a host/hostess?
Then apply for one of our open positions now! We look forward to hearing from you.

jobs available