You are looking for hostesses for your event in Frankfurt?
Ask us!
The Frankfurt Book Fair, Achema or the Light and Building are just a few examples of the important leading trade fairs taking place in Frankfurt. The city on the river Main is known for its trade fairs and thus offers companies from a wide range of sectors the opportunity to present themselves, their products and services to a large and wide range of visitors.Having the right experienced and competent staff available at your stand at these trade fair, events and promotions is an essential criterion to success. This is where the hostess agency Frankfurt FAIREVER GmbH can help you with this!

Upcoming Trade Fair Events in Frankfurt:
There are no upcoming events.
Hostesses Frankfurt: Your professional hostess agency in Frankfurt for any event
The hostess agency Frankfurt is your experienced, competent partner and point of contact, providing first class hostesses and hosts at various events, trade fairs and promotions.With the trade fair hostesses Frankfurt of the FAIREVER agency, we guarantee that both your event and your presence at the event will be as successful as it can possibly be! Our diverse range of services enables you to confidently and competently organize your event. Our professional hostesses and hosts are adept at working across several services:
Trade Fair Hostesses
Congress Hostesses
Staff for Conferences
Promotion Services
Models
Our hosts and hostesses are intensively briefed and prepared to represent your company with confidence, professionalism and in a pleasant but positive friendly manner. No matter what your challenges at the event maybe: – The hostesses and hosts from Frankfurt deliver top quality performance, throughout your event and represent your company in the best possible light!The Frankfurt promotion agency FAIREVER GmbH thus offers their customers a holistic concept, which can be "taylor made" to meet your companies requirements at any of the above-mentioned events.We have a wealth of knowledge and experience in the event business, our team of experts hold excellent organization and planning capability. We are customer focused and ensuring your specific requirements are met, implemented and delivered effectively in both the planning and delivery phase at your selected event!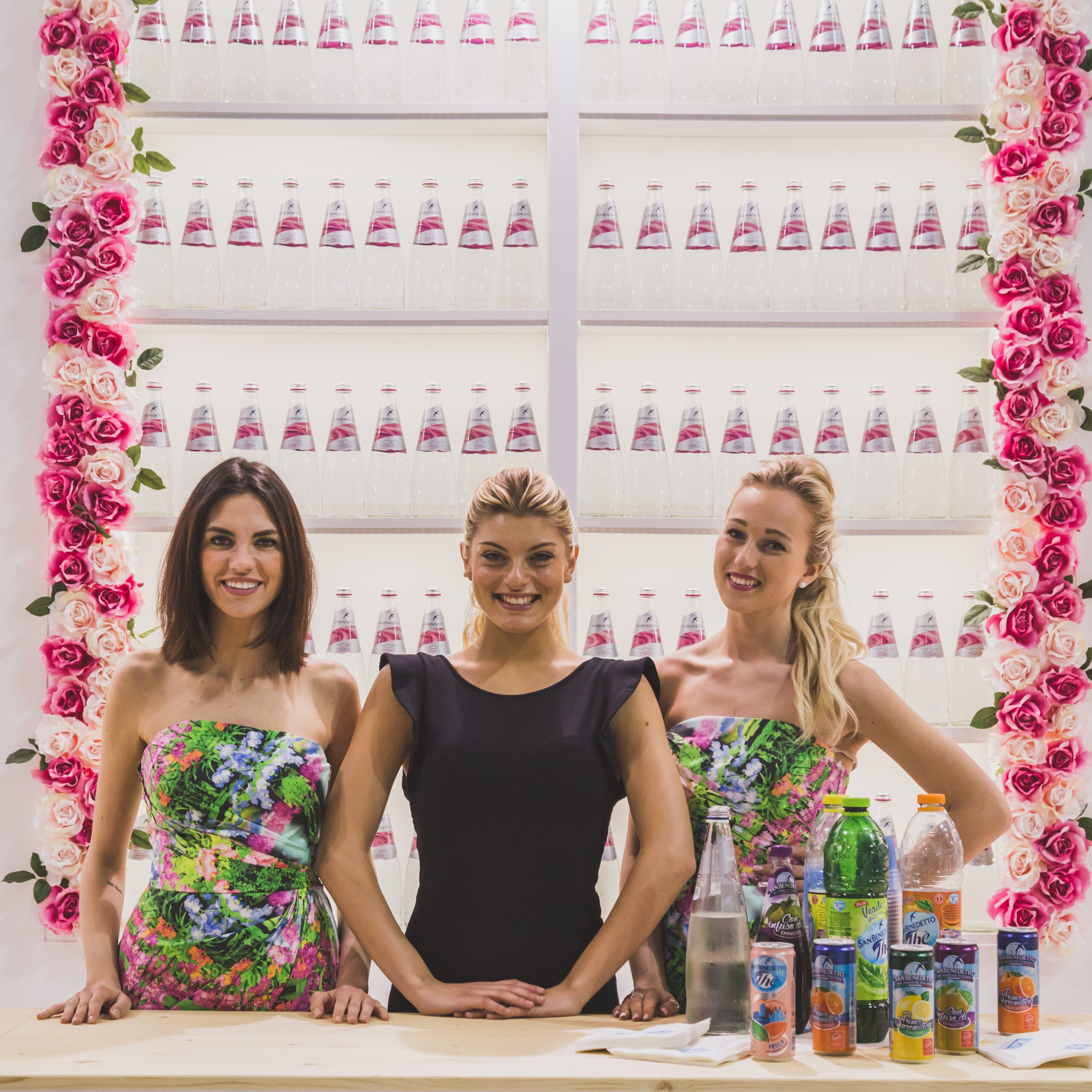 Qualities and talents of the hostesses Frankfurt
The hostesses and hosts of FAIREVER GmbH are all well trained, customer orientated and focused in delivering your objectives at the event competently and effectively. Our congress trade fair hostesses concentrate their skills on meeting and greeting your guests at your stand, they are polite, friendly but always maintain a professional manner. With the support of our competent stand personnel, you are free to interface and concentrate on the requirements of your stand visitors, knowing that your company will be presented, promoted and professionally represented by our FAIREVER hosts and hostesses.At FAIREVER it is essential that our staff are well trained and developed, they are intensively briefed in advance of any event by our team and project managers ensuring that our trade fair and promotion hosts and hostesses have a clear understanding of your event objective, are both familiar with your company and its products and services. With this knowledge they can successfully present your company and its products and services with confidence and competently, ensuring a positive impact at your event.The VIP hostesses hold a wealth of experience, know-how, they are extremely competent and have a talent for communicating with potential customers, they do this convincingly through their intensive preparation before events, gaining a thorough understanding of your company, your products and objectives for the event. Armed with this information they not only identify with your company, products and services but demonstrate this to your event visitors throughout the event.With our team leader on the ground, you can be confident that our hostess team, and you have a competent point of contact throughout the event, they ensure everything runs effectively, smoothly and successfully.The teams of hostesses and hosts are complemented by a dedicated team leader, who takes care of the organization and coordination of the staff and act as your point of contact throughout the event. Our team leader ensures both your requirements together with the requirements of our team, ensuring a perfect performance and a successful event.Thanks to their extensive knowledge, competence, diligence and high level of customer awareness extensive customer awareness, makes them diverse and flexible to represent your company at any event!

Inquire now
Corporate fashion offering from event agency FAIREVER GmbH
The Frankfurt hostess agency FAIREVER GmbH offers you not only the perfect personnel support for your event, but also provide the required equipment and event clothing, designed to meet your needs, color scheme and complete your corporate image. All event clothing are designed by our team of professional clothing designers, the clothing is both functionable, easy to wear and of very good quality.You have the option to either purchase your event clothing direct or rented.We are your professional partner for trade fair hostess, models and promotors, simply contact us and we will create an offer that meets your specific requirements for your successful event.

Inquire now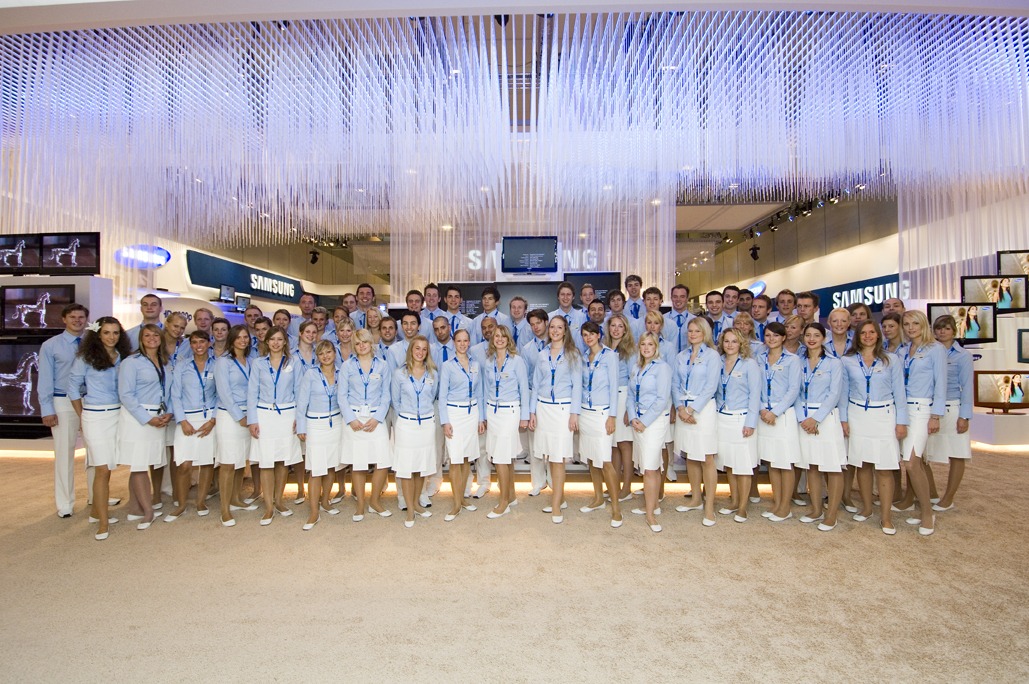 24/7 availability
We make everything possible.
Even at impossible times.

individual requests
Everything from a single source.
Everything always the way you want it.

sustainable service
We think beforehand about what comes after:
And plan sustainably.

24/7 availability
We make everything possible.
Even at impossible times.

individual requests
Everything from a single source. Everything always the way you want it.

sustainable service
We think beforehand about what comes after: And plan sustainably.














Our standard for event conception, coordination and innovative solutions is that: everything is possible. Always.
FAIREVER curates holistic, tailored events. In addition to FAIRPEOPLE we operate five further areas and can therefore ensure that your visions can be implemented extremely quickly, cost-efficiently and under the best conditions.

Would you like to work as a host/hostess?
Then apply for one of our open positions now! We look forward to hearing from you.

jobs available