You are looking for hostesses for your event in Hannover?
Ask us!
As the capital of the federal state of lower saxony, Hannover is of particular economic importance – particularly trade fairs play an important role in Hannover, the city is well known for its internationally renowned trade fairs. The world's largest exhibition center will again host important events such as CeBit, the Hannover Messe and EuroTier. Over 500 Congresses take place in the Hannover Congress Centre each year.At these events, the hostess agency Hannover FAIREVER GmbH is able to provide you with the right caliber of personnel to make your event a success:We offer the following personnel:
Trade Fair Hostess
VIP Hostess
Congress Hostess
Models
Promoters
Team Leader
Upcoming Trade Fair Events in Hannover:
There are no upcoming events.
How our Hostesses Hannover support you at the event
With their breadth of experience in the event business coupled with their proven capability, professionalism not to mention their special qualities and talents, with all these qualities and services mindedness, the hostesses Hanover ensure that your event is a success.The range of hostesses services we offer differs as does our hostesses areas of specialism, and skill sets, this enables our hostesses to be flexible across several areas, events, trade fairs, promotions etc.The trade fair hostesses Hannover as well as our hostesses for congresses are characterized by their professionalism, customer awareness, friendly disposition, and positive approach, all these and their high levels of integrity and competence are success factors for any event.Experience has shown that even in stressful situations, our hostesses are trained to keep their cool, manage any situation that may arise with confidence and professionally they are always friendly and do all of this with a beaming smile.Our aim is to ensure we have many guests, participants, customers and clients where relevant visit your stand and can assure you in the event of the stand becoming overcrowded, you can be confident that our stand personnel are trained to manage such situations and ensure all visitors receive first class service and the information they require. Our trade fair hostesses Hannover are real all-round talents!The congress hostesses can also take on organizational activities and tasks as required: At a congress, these professionals are your reliable right hand throughout the event, taking care of the participants allowing you to interface and interact with stand visitors. Our promotion hostesses are well prepared in advance of any event, enabling them to represent and present your company, products and services with the utmost of confidence and professionalism.The model hostesses from hostess agency Hannover FAIREVER, are an additional eye catcher at any event, they not only look good, but they too are also adept at making stand visitors feel at ease, they easily make contact and have great communication skills and a high level of professionalism.The VIP hostesses of the hostess agency Hannover FAIREVER offer a wealth of experience, know-how and have a special talent for communicating with potential customers, they do this convincingly through their intensive preparation before events, gaining a thorough understanding of your company, your products and objectives for the event.Armed with this information they not only identify with your company, products and services but demonstrate this to your event visitors throughout the event.With our team leader on the ground, you can be confident that our hostess team, and you have a competent point of contact throughout the event, they ensure everything runs effectively, smoothly and successfully.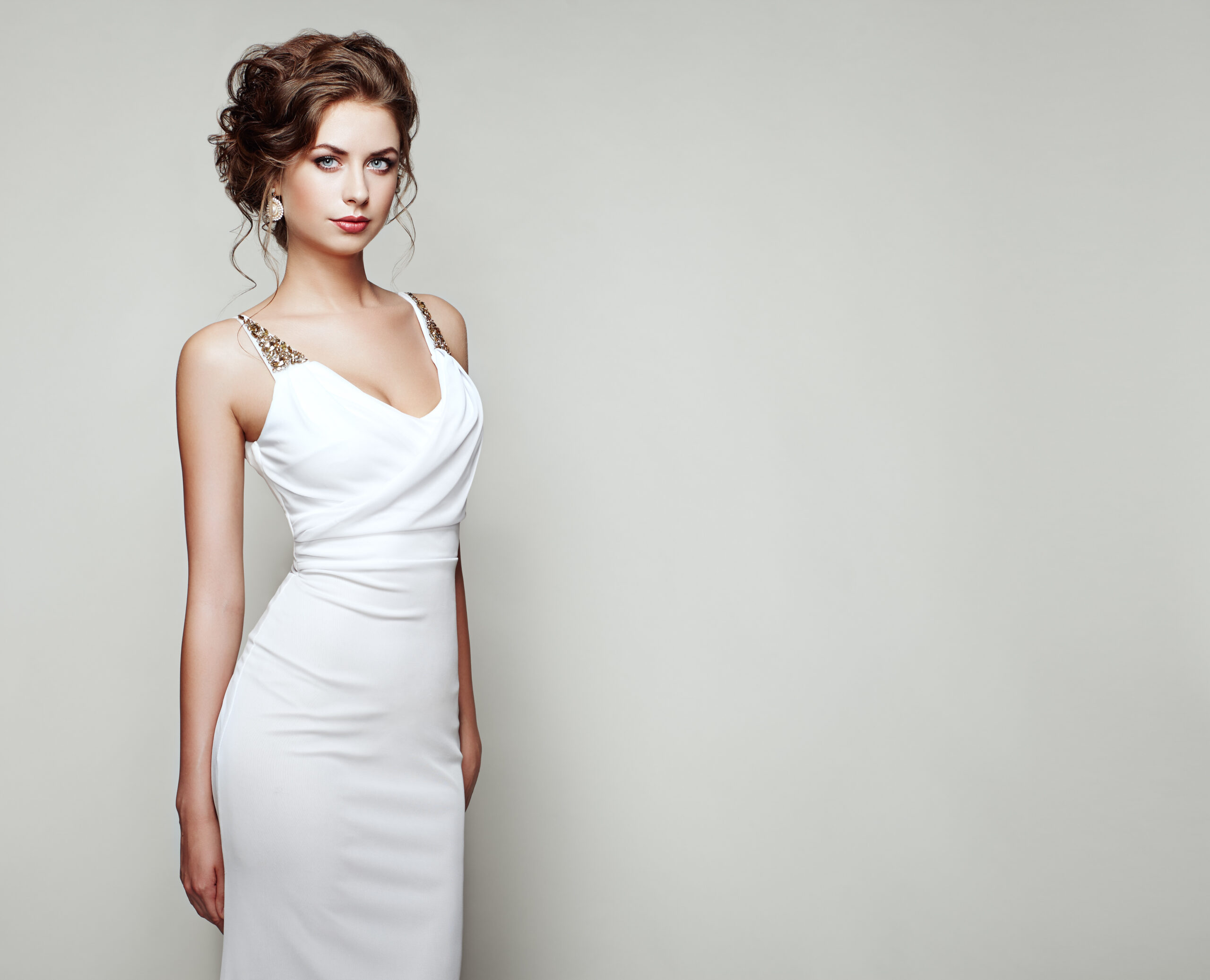 Services of the hostess agency Hannover FAIREVER
FAIREVER GmbH is your contact for professional, competent hostesses and hosts and with you, make your company events a success – a winning combination!Briefing and induction of our hostesses and hostsOne of the most important services of FAIREVER is the intensive preparation and briefing of our hostesses and hosts in advance of any event. Before each event, our staff is briefed in detail on your requirements and objectives for the event, by our team of professional experienced project managers.The aim of this preparation is not only to ensure our team identify with your company but have a founded knowledge in your product and services to enable them to competently and confidently represent your company. IIn addition, it is important for us at FAIREVER to ensure our teams are up to date in a wide spectrum of areas, topics and expertise. Therefore, we develop and train our teams on an on-going basis and can confidently know-how in a wide range of areas of expertise on a regular and on-going basis.

Inquire now
Hostess agency Hannover – Providing the right look clothing in corporate design
At hostess agency FAIREVER GmbH we not only provide professional hosts and hostesses but offer the opportunity with our team of professional clothing designers, to supply event clothing of choice. It is also possible to hire or directly purchase your event clothing.In addition to Hannover, we have many other locations in Germany, e.g., in Berlin, Cologne, Munich and Frankfurt. Please use the contact form to find out more about our agency our services!

JETZT ANFRAGEN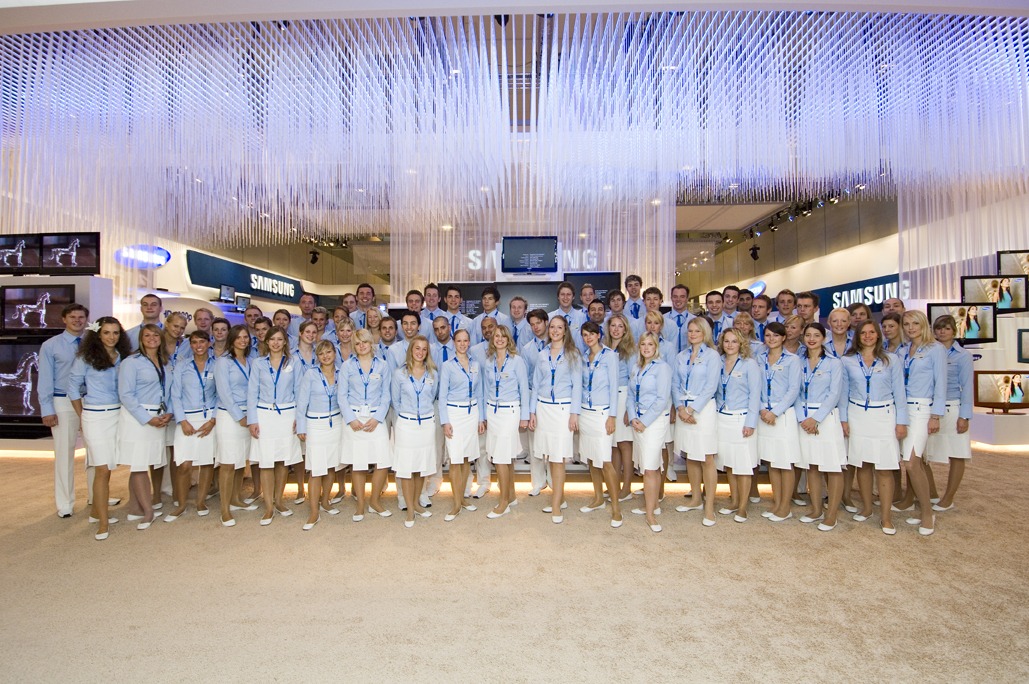 24/7 availability
We make everything possible.
Even at impossible times.

individual requests
Everything from a single source.
Everything always the way you want it.

sustainable service
We think beforehand about what comes after:
And plan sustainably.

24/7 availability
We make everything possible.
Even at impossible times.

individual requests
Everything from a single source. Everything always the way you want it.

sustainable service
We think beforehand about what comes after: And plan sustainably.














Our standard for event conception, coordination and innovative solutions is that: everything is possible. Always.
FAIREVER curates holistic, tailored events. In addition to FAIRPEOPLE we operate five further areas and can therefore ensure that your visions can be implemented extremely quickly, cost-efficiently and under the best conditions.

Would you like to work as a host/hostess?
Then apply for one of our open positions now! We look forward to hearing from you.

jobs available