You are looking for hostesses for your event in Nuremberg?
Ask us!
Nuremberg is known as one of the most important economic cities in Bavaria, in addition to it's strong service industry, the Franconian city is also characterized by the well-established Nuremberg trade fair. Other important trade fairs, congresses and events such as the Toy Fair, SPS, GaLaBau or Consumenta will also take place at this exhibition center. Your hostess agency Nuremberg FAIREVER GmbH is also represented here!The hostesses Nuremberg of the FAIREVER agency are fully trained and experienced which enables them to work across a range of Events. These include the following:
Trade Fairs
Conferences
Congresses
Merchandising
Evening Events
For events and trade fairs at FAIREVER, you will find the personnel you required and can book these direct via our Nuremberg agency!

Upcoming Trade Fair Events in Nuremberg:
There are no upcoming events.
The trade fair hostesses Nuremberg – with competence and expertise at the event
Our description of our hostesses competence: At the Nuremberg hostess agency, you will meet experienced hostesses whose range of expert services is just as wide as their knowledge and experience, friendliness and positive mind-set. They too have a pleasant appearance and are the basic building blocks for a professional representation and presentation of your company`s brand, services and products at the trade fair. Even in difficult or stressful situations, our trade fair hostesses are trained to maintain their composure and take care of your customers and guests in the most professional manner. They are always professionally, highly motivated and are pleasant and sincere. Our congress hostesses possess the necessary qualities to ensure that your congress runs smoothly, professionally and successfully. They take care of the planning and coordination providing excellent organizational skills and always keep their eye on the essentials. In addition, the congress hostesses can take care of your participants and guests enabling you to interface at ease with your stand visitors. Our promotion hostesses combine their friendliness with in-depth professional competence, experience and know-how: These hostesses in advance of the event will have acquired extensive knowledge about the product and the company in order to be best able to represent and present your company effectively, professionally and with confidence. Our model hostesses at FAIREVER GmbH with their good looks and flair also add a special touch to your company presentation on your stand at any upcoming event. They are professional adept at making customer, clients and participants feel at ease, and they work well across the whole team ensuring any questions raised which they personally cannot answer is passed to a team colleague and ensures that the information is given competently and effectively. With the VIP hostesses, you cannot go wrong, you are hiring hostesses for your event who have an extensive wealth of expertise, experience in their field. This competence coupled with their communication talent enables them to interface and interact confidently and professionally, they are customer orientated, have the customers interest at heart and represent and present your organization effectively and competently, leaving no doubt of your organizations capability for interest stand visitors.Having a FAIREVER team leader on the ground you can be assured of strong organization skills coordination and management capability. The team lead will ensure the team of hostesses have what they require to deliver your event successfully. The will also in the event of large numbers being at your stand ensure good crowd management ensuring a positive experience for all stand visitors.With these Nuremberg hostesses, your company will be professionally represented, and your stand will be presented by the best professionals ensuring a successful event!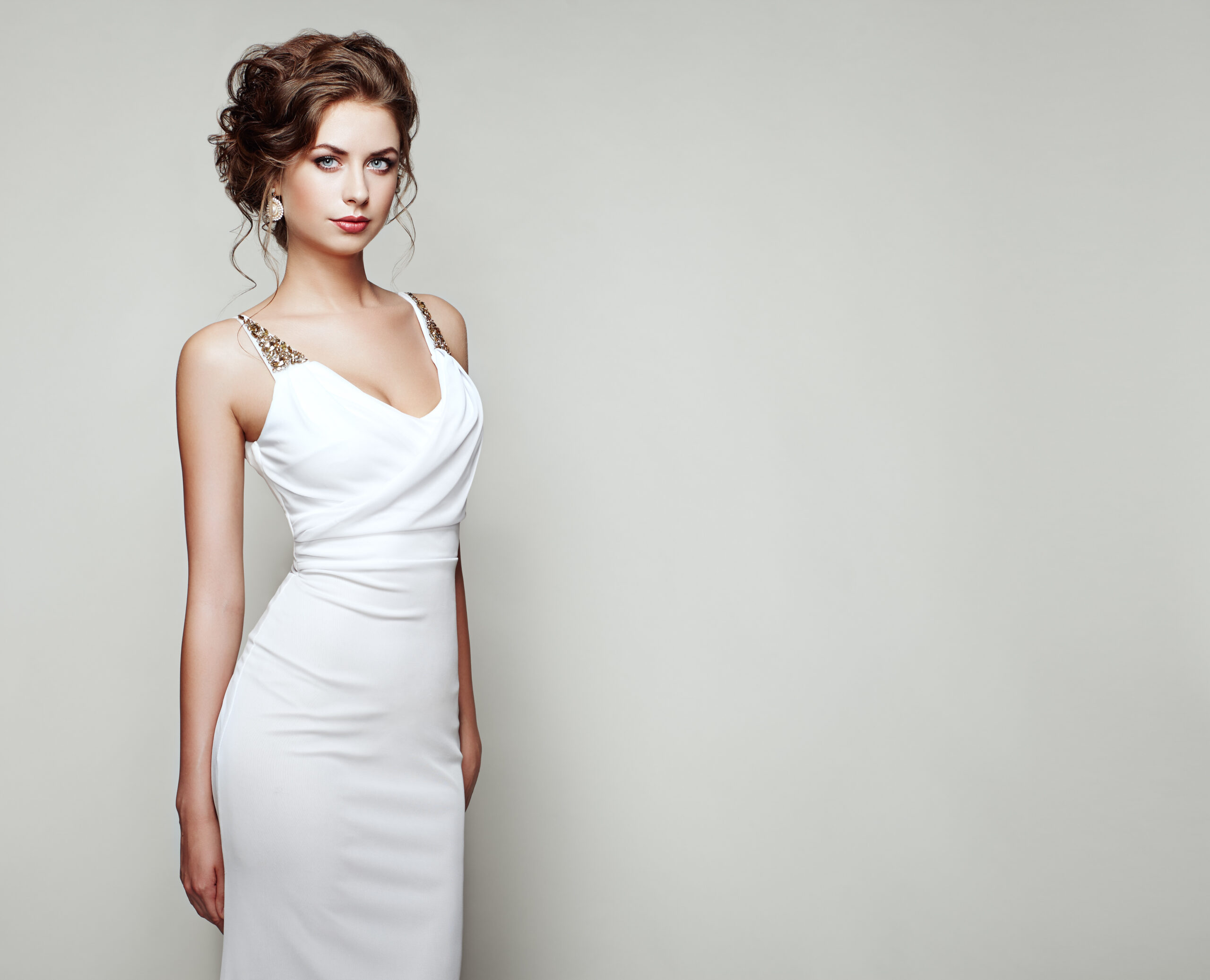 Preparing our hostess to deliver your event
Our hostesses are prepared for the respective event through in-depth training and briefings. We place particular emphasis on preparing our hostesses for your individual product and stand. FAIREVER GmbH's competent team and project managers ensure in advance of the event that the hostesses and hosts are confident and fully identify with the company – this ensures authentic representation and delivery on your behalf. Our motto "A well prepared host/hostess equals a successful event". All hostesses' tasks, roles and responsibilities are precisely tailored to your requirements for us to implement and deliver you event successfully and with competence.

Inquire now
Corporate fashion from the Nuremberg hostess agency for events
In addition to providing and the placing of hostesses in Nuremberg, the hostess agency Nuremberg FAIREVER GmbH also provides you with the opportunity of having the right outfit for our personnel to wear at your event! All the clothes you receive from us are functional and comfortable to wear and good quality. We at FAIREVER, also offer the option to either purchasing the clothing direct or simply hiring them from us. Our clothing designers will work with you to create your optimal corporate image concept, ensuring a corporate identity image at your stand.FAIREVER do not only have a presence in Nuremberg, we are proud to advise that our agency is also represented in other major German cities such as Berlin, Cologne, Hannover or Munich. Whether you are looking for model, promoter or trade fair host/hostess, whatever the event, FAIREVER are here to support, and provide the professional services you required. Contact us direct.

Inquire now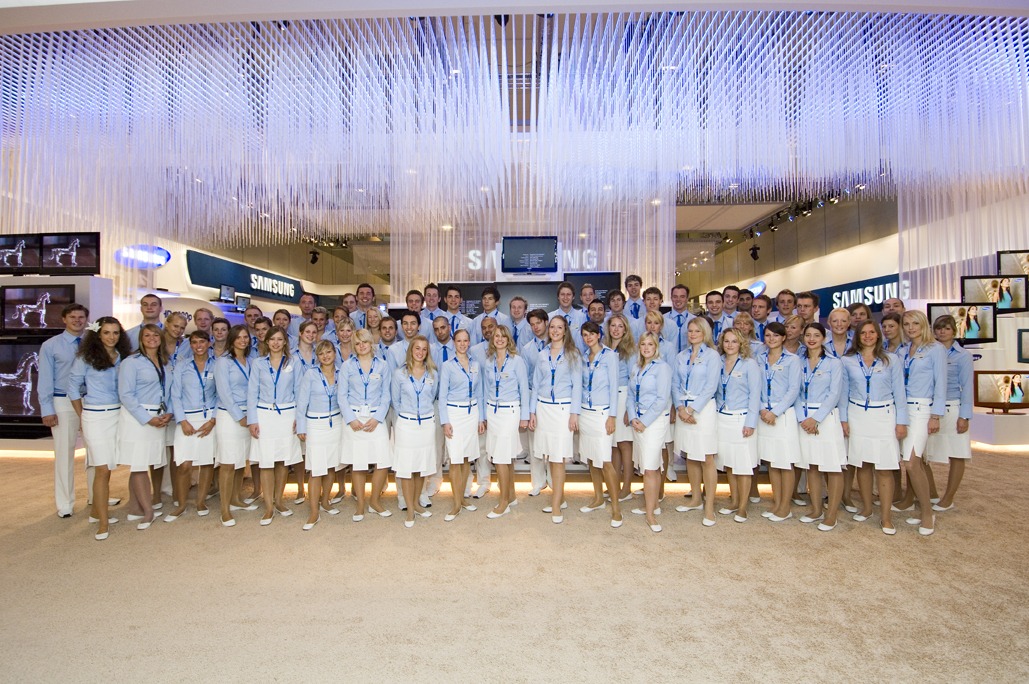 24/7 availability
We make everything possible.
Even at impossible times.

individual requests
Everything from a single source.
Everything always the way you want it.

sustainable service
We think beforehand about what comes after:
And plan sustainably.

24/7 availability
We make everything possible.
Even at impossible times.

individual requests
Everything from a single source. Everything always the way you want it.

sustainable service
We think beforehand about what comes after: And plan sustainably.














Our standard for event conception, coordination and innovative solutions is that: everything is possible. Always.
FAIREVER curates holistic, tailored events. In addition to FAIRPEOPLE we operate five further areas and can therefore ensure that your visions can be implemented extremely quickly, cost-efficiently and under the best conditions.

Would you like to work as a host/hostess?
Then apply for one of our open positions now! We look forward to hearing from you.

jobs available