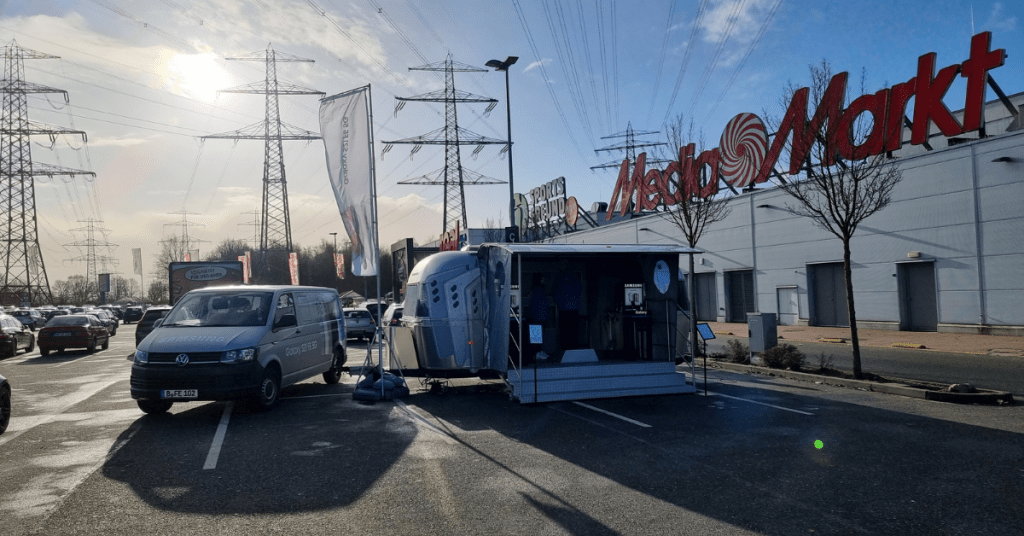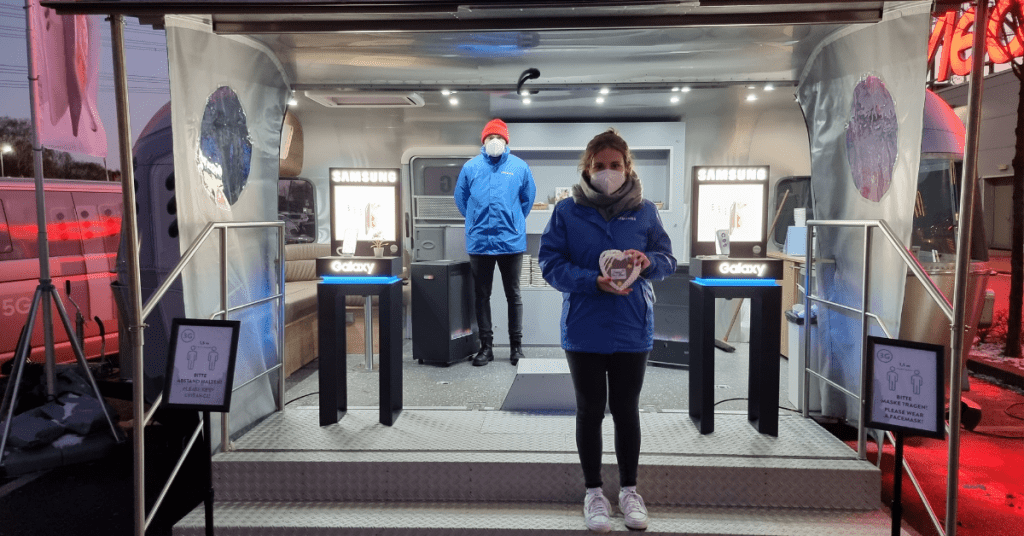 Samsung and FAIREVER have been cooperating very successfully for several years in the implementation of brand staging and product presentations. This was also the case with this year's "Samsung Winter Tour" to inform end users about new products.
At a total of 25 locations throughout Germany, from January 4th, 2022 to February 3rd, 2022, interested customers were offered the great opportunity to learn from trained FAIRPEOPLE Having staff informed about the brand-new and innovative products and then taking home a delicious hot drink and a Samsung gingerbread heart from the Airstream, which was specially branded for Samsung.
During the entire promotion tour, it wasensured that the applicable hygiene measures were observed. Only those who have been vaccinated or had recovered werde granted access, to avoid the endangerment of others.
The Idea, concept and all productions, as well as the organization of implementation came from a single source: FAIREVER GmbH.
FAIREVER GmbH is an event and personnel agency with a focus on LIVE communication. Our colleagues are very happy to work for our customers every day and do everything for the success of the event: professional, reliable, transparent and highly flexible in thinking and acting. And of course we are available 365 days a year.